We Promised You Inches...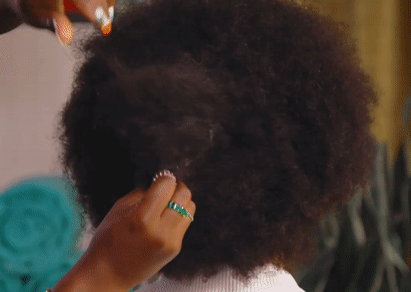 Aaaand we didn't lie. I'm praying long locks and flourishing edges for you all! May God fulfill every one of your growth dreams, amen 🙏🏽 😊

Hopefully your week is off to a great start. Post Sunday, weekday mornings are bruutal (boo Mondays)! I kicked off the week scrolling and deleting emails: coupon codes for free shipping,  ads for free courses, or buy one get one FREE blah blah. As I ran my fingers (under my wig and) over my braids, I wished I'd gotten an email promising a free hair service.

Well…

This Tallahassee organization is doing just that! Black women—doing the work of the people once again 🥹 "There's a room full of happy girls at Springwood Elementary School lining up to get pampered for the day. Movies, manicures, hair salon – you name it, it's here. It's all thanks to Curls for Queens, Inc." Curls for Queens offers free hair care for Northwest Tallahassee students with the purpose of promoting individuality, beauty, and strengthening ties to the culture. Read the full story
 
Also, did you know curly hair keeps your head the coolest? Not only do curls, kinks, and coils look the coolest, there are reports that "Tighter curls may dissipate more heat than other types of hair or no hair…" But don't just take my (borrowed) quote for it. A new study suggests humans evolved to grow hair to keep our brains from overheating. AND curly hair is the most effective at keeping a cool head. Now, slap me five on the black-hand side! Read the full story

Lastly, 
Or should I should say, FINALLY, British people returned some ish they stole from Africans. In the late1800s they stole a lock of hair (among other things) from an Ethiopian Prince and it only took them 155 years to return it. Now, if only they would give back the diamond they stole for that old bat Queen Elizabeth's crown Read full story (if you care)

That's all for your Tuesday—I'll be back tomorrow with more Hairrible Tales 
Xx  Erica J. 💕
COMING SOON
Before you hit that delete button…
The Hairrible Shop is opening soon and we are beyond excited to share all the goodies! Make sure you keep your eye on your inbox. As a loyal subscriber, I want you to be FIRST in line when those virtual doors open. You won't want to miss this. ADD US TO YOUR CONTACTS! You soooo don't want that store launch note to go to your spam folder.