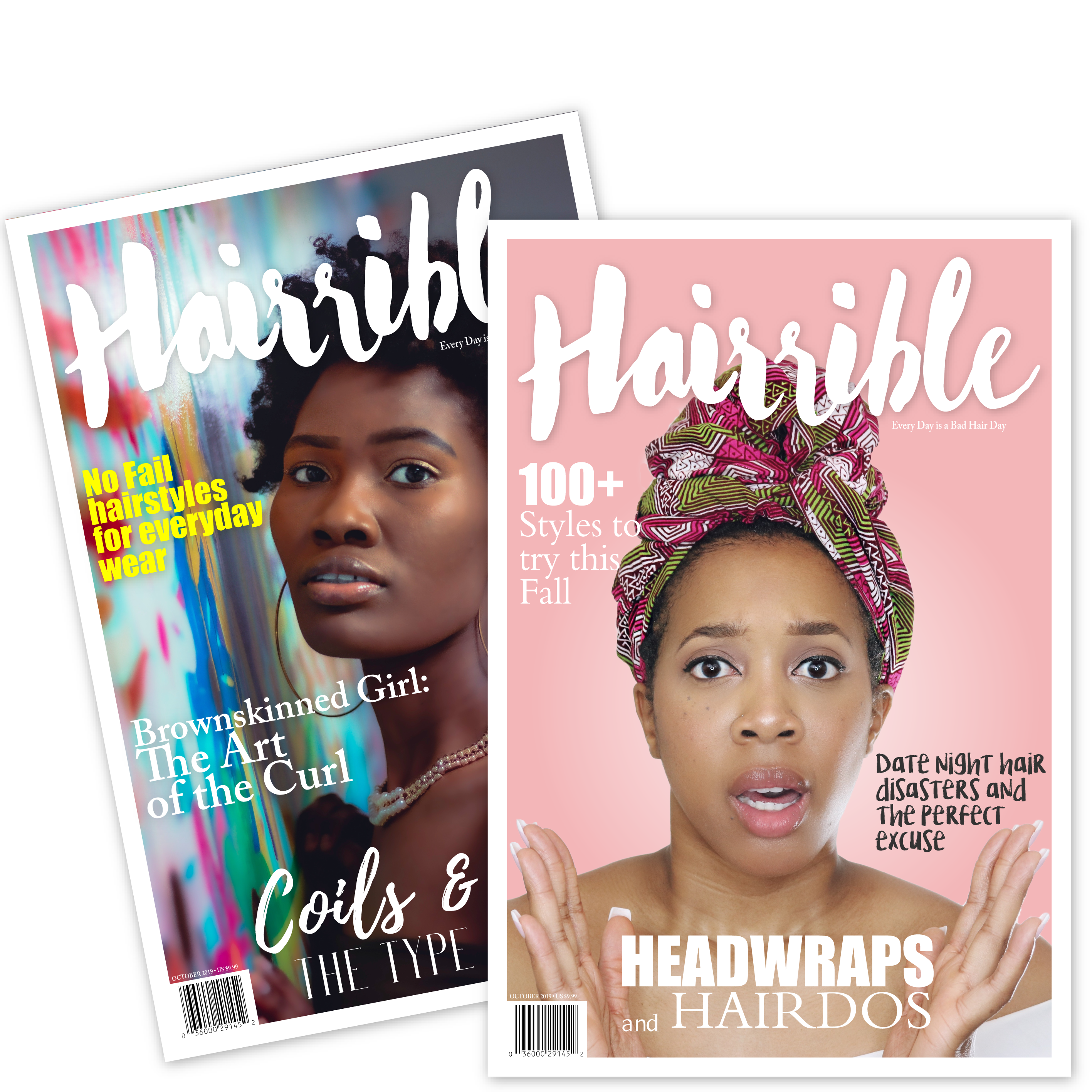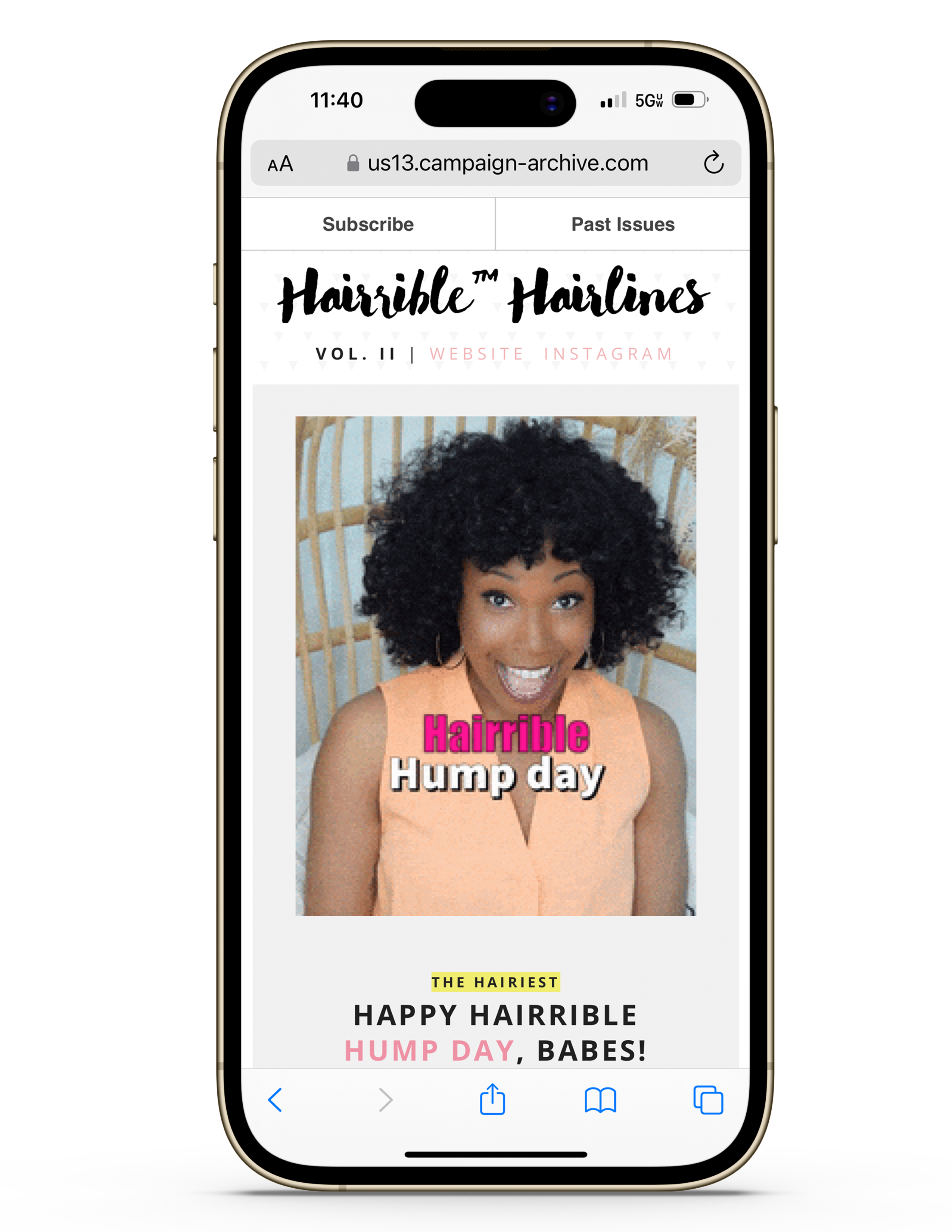 SUBSCRIBE TO THE HAIRLINES
& Get Hairrible® in your inbox!
Giggling over hair misfortunes is great, but there's so much more to our strands! Wanna keep up with all things Hairrible?
so... what exactly is hairrible?
Hairrible:

hair•ri•ble 
(adj.)Hair + Horrible. Hair that causes or is likely to cause horror, that can only be fixed by a professional, loads of product, or covering the head completely. Simply put, a bad hair day.
Hairrible delivers some of the most interesting hair news articles from around the globe curated exclusively by Hairrible. No algorithm!
Do you love story-time? what about embarrassing stories? What about embarrassing stories about hair? Hairlines deliver three of the most ridiculous Hairrible Hair Tales from readers like you!
Hairrible gets creative! Follow this ongoing narrative of a spunky young lady who swings from one Hairrible Tale to another. 
SHOP THE STORE AND GRAB YOUR FAVORITE HAIRRIBLE MERCH
The Hairrible Marketplace is
OPENING SOON
with solutions for your most basic
bad hair day
woes. Pamper your mane with our uniquely designed silk-satin headscarves. Mask a wild wig with our branded caps.  Pin your love for Hairrible on a hat, shirt, bag—wherever! You will easily find collectible gifts for you and every hair lover you know.
What OUR FOLLOWERS have said...
"This page gone run my pressure up. Omg"
"It's giviiinnnng "Sid the Science Kid" and his crew"
"Look like she got the Predator helmet on🤣🤣 now I just wanna watch Alien v Predator 💀"
"She's not gonna have a head to glue the wig on if she keep playing"
"I had to double check which page posted this. Then I was like, oh, okay😄"
"That wig got down on one knee too"
"I'm trying to figure out... was the style finished???"
"They made her look like shawty from Planet of the Apes"
"Ma'am we can see the tracks...and the album"
"Who was the original owner of that wig?!? Ronald McDonald? Ol' Boy from It? Because that lace is WHYTE!! 😑
"Did she get microlinks on her eyes too?"
"The soggy bang curls used to only last like an hr 🤣🤣💀💀 & the way she scratched her neck, she definitely ain't like it 😆😆"
Hairrible's beloved hairbabes are responsible for creating THE most animated comment section this side of the hairnet (get it?) Anywho, the best way to understand these babes is by following Hairrible for more!